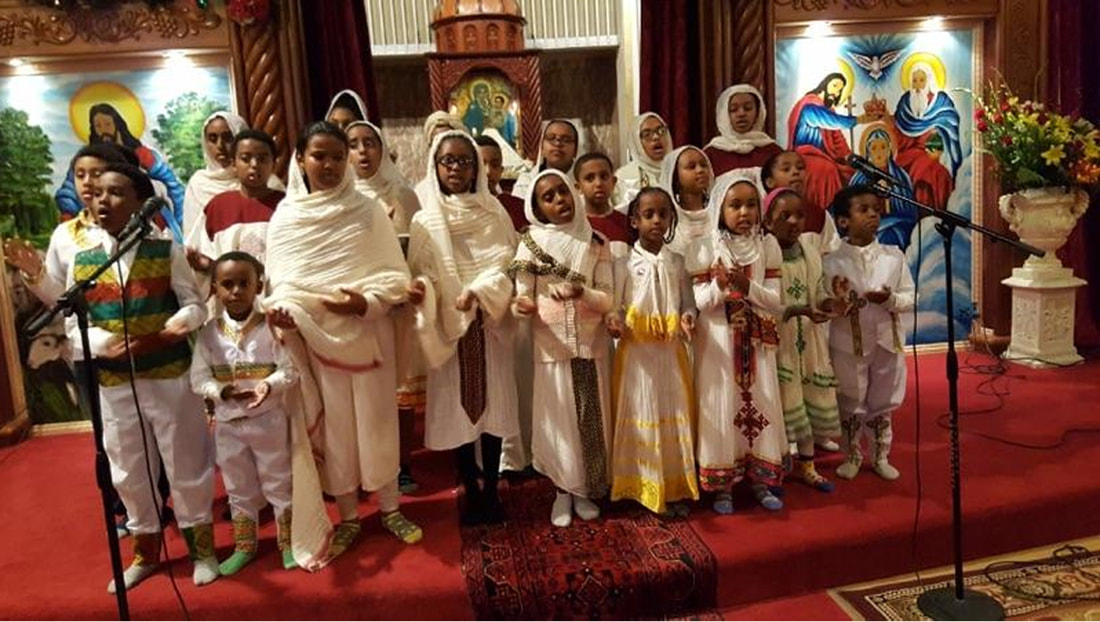 Sunday School
The MekaneSelam Medhanealem Sunday School Program is committed to teach the word of God to children and help them understand and apply the truth of God's words in attitude and service. We know that primary to a child's spiritual development is the experience of being part of
a warm and caring faith community.Our classes are designed with bible studies, concrete life applications, the Ethiopian Orthodox teaching, Amharic lessons alongwith worship songs. This helps our children develop a sense of belonging to the community and helps them
strengthen their identity by becoming spiritually strong members of the Ethiopian Orthodox Tewahedo church.